MRW Consulting Group, LLP ("MRW") is a partnership formed in Florida in 2009. Owned and managed by Luis O. Rivera, MRW provides consulting and advisory services for individual, business, and public sector clients. MRW's engagements include a wide range of work in the areas of forensic accounting, assessment of compliance regarding regulatory matters, criminal and civil tax consultation, expert witness testimony, voluntary tax disclosures, litigation support, fraud investigations, bank secrecy act AML reviews, asset tracing, forfeitures, due diligence and anti-money laundering issues both in the United States and internationally. MRW also provides financial investigative training and advisory services for law enforcement and government entities. MRW's distinct advantage over other firms is the financial law enforcement background combined with an accounting and financial investigative experience. Over the years MRW has worked on a wide variety of cases in the areas of fraud investigations, litigation support, forensic accounting, and consulting work in both the private and public sectors. In the private sector, Luis worked in public accounting firm before forming MRW. In the public sector, Luis has worked at various levels of the organization within the Internal Revenue Service, Criminal Investigation Division on a wide range of fraud and tax investigations including as a senior manager working with staff supervisors and staff. This vast and wide range of experience has made it possible for MRW to establish an impressive record of successful engagements in the private sector and to be recognized as a leading forensic firm in the South Florida area. Since its formation in 2009, MRW was selected by the South Florida Legal Guide as one of the "Top CPAs and Accounting Professionals in Litigation Support. MRW's success is, in part, the result of the Firm's philosophy to blend technical expertise to bring practical applications to complex forensic issues by developing "strategies from numbers." MRW is committed to using its experience and expertise to meet the specific needs of our clients within the highest professional and ethical standards.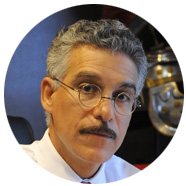 Luis O. Rivera is specializing in white collar crime litigation support, international and domestic investigative services, civil and criminal tax controversy, anti-money laundering and bank secrecy act services, financial fraud investigations and law enforcement training and reviews.
Phone: 954-523-8001
Email: luis@themrwgroup.com

"We would like to take this opportunity to sincerely thank MRW Consulting Group for your assistance in achieving this terrific result. You can be sure that if anyone asks us for the name of a forensic expert in your field, yours is unequivocally the firm we shall recommend without hesitation."
George J. Vila
Defense Attorney, Law office of George J. Vila, PA

"Experience and results matter. MRW Consulting Group has been instrumental in helping to prevent the filing of formal criminal charges against Carlton Fields' clients and has assisted in deconstructing the government prosecution and obtaining acquittals on all counts in white collar cases that have gone to trial."
Paul A. Calli
Attorney at Law, Carlton Fields

"Thank you to MRW Consulting Group for making such an informal, interactive and enjoyable presentation. I learned a lot. I am very pleased with your work. I hope to work with you in the future. Thank you again!"
Patricia Valdes
Assistant Executive Director, International Association for Asset Recovery